Lucky 7 Introduction
When you log in on the Lucky 7 slots platform, you will be welcomed by a professional online live casino interface, with the dealer in front of the dealing table. Let's find out how you can better enjoy the experience and what you should take away with you.
How to Play?
You will have to anticipate and guess if the next card that will be dealt is going to be higher than 7 (7 Up), exactly 7, or lower than 7 (7 Down). Besides this, you also get the opportunity to place side bets, such as:
Predict what color the next card will be: Red (for hearts or diamonds) or Black (for spades and clubs)
Predict if it's going to be an Odd or and Even card.
Slot Features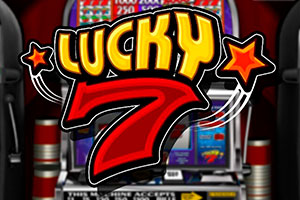 You have non-stop 24/7 live-action, no matter in what time zone you are, especially taken into consideration that it is available on mobile and desktop.
The side bets that we mentioned earlier are another nice feature that makes the game more enjoyable. There is no limit for the number of players that can join their servers, so have no fear because there is room for everybody.
If you are impressed by the dealer's skills and professionalism or simply have dealt a marvelous hand, you have the option to tip the dealer by how much you think is fit. The RTP for the bets are as following:
92.3% for the main bet
95% for the Black/Red bet
96.82% for the Odd bet
92.31% for the Even bet
Conclusion
All in all, the Lucky 7 game is a complete and enjoyable entertainment source that can suit any player and has a very suggestive and easy-to-learn user interface. Taking into consideration all the features that we went through, our only advice is to find a reliable casino to play and just go for the experience.
Read less