Caribbean Poker by BGaming
If you love to play poker but are looking for an alternative to playing against another person, this game is for you. Caribbean poker is an online poker game that lets you play against the dealer. It always keeps gamers on the edge because they cannot figure out their opponent's gaming strategy.
How to play Caribbean Poker
Caribbean Poker is an online video poker playable on mobile devices such as iPhone, Android, and iPad. It has 5 reels and 20 paylines, and players place their bets on a circle space known as Ante. It offers players a chance to check, raise, and fold their hands against the Dealer or house instead of communicating with a real opponent. To raise is to set the bet twice the size of Ante, while to fold is to lose the bet. The players and Dealer are each dealt 5 cards, with one of the Dealer's cards dealt face up. After a player has seen his cards and the Dealer's face-up card, he must either call a bet (raise) or surrender (fold).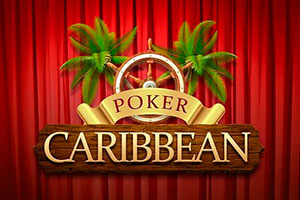 Caribbean Poker Features
Besides the cards, Caribbean Poker has excellent graphics and sounds that create a mood and make gaming enjoyable. It comprises the standard 52-pack cards. There are bonuses and multiple bets to fight for and increase winnings. A and K card are the most important cards in the game. If the bank has no A-K, the player's Ante and bet are returned, and if the Dealer has A-K, a player can only win if his hand beats the Dealer's.
Conclusion
Caribbean Poker enables you to play against the Dealer or Bank and not a real player. It combines skills and luck to create a winning sense.
Read less