Money Wheel Introduction: Slot Details, Gameplay and Theme
The theme is very clear, simple, and comfortable. With nice dark-red curtains behind the wheel, and a professional green velvet table in front of it. It has random numbers between 1 and 45 plus the special symbols.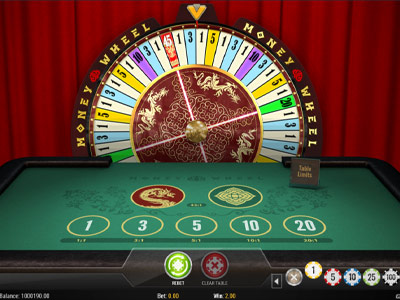 How to Play?
The Money Wheel slot is all about being able to anticipate on what number will be going to land at each spin it makes. You can approach two main strategies, where you can either go for the low-paying numbers, or you can summon the gods of luck and go for the Star, Joker, or other special symbols, and cash in that fat bonus. After a while, you could rightfully say that you spin the wheel to win real money, and you won't be wrong.
Slot Features
It is optimized with a big variety of smartphones and other mobile devices besides being able to play it on your laptop/desktop. The RTP is 92.31%, and you can safely say that it has a low level of volatility, making it even more enjoyable.
Conclusion
With a satisfying and comfortable user interface along with the smooth gameplay and good RTP numbers, we must say it is an enjoyable online slot game. You should try it; sign up to start building your fortune step by step in the wonderful Money Wheel slot game.
Read less