French Roulette by BGaming
Even for players who have never been to France, French Roulette becomes a favorite once you try it. The reason is the low house edge at just 1.35%, which is made possible by a few rule changes. To play French Roulette online, learn these rules and basics.
How to Play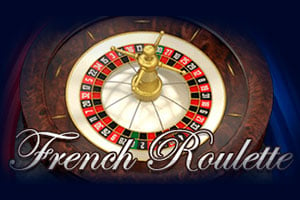 This game shares similarities with other versions, but it offers special bets that you will find only in this version. To play the French Roulette table game, you first place your bet on the layout. The ball is then released into the cylinder by the croupier. A winning number is determined after the ball falls into a pocket. All winning bets remain on the table, and you're paid if your combination has won. You can place up to 12 bets on the table simultaneously, which makes the game a good choice for many.
Features
The Roulette wheel uses a unique layout. It offers an RTP of 98.65%, so playing French Roulette online gives you an excellent chance to win.
The rules of the wheel game are also straightforward. It comes with table limits of between $0.02 and $400, making it perfect for the middle of the pack stakers. The layout includes a history panel on the right, displaying results from your last eight spins, and the wheel percentage for your current bet.
What makes this roulette French game different from American or European Roulette is two special features, the la partage, and en prison.
La Partage means 'the share.' If zero appears, you stand to lose half of your outside bet. The rest gets refunded to you, and you can use it on the next spin.
En Prison means 'in jail'. Your outside bet is maintained on the table for one more spin with no lands with this rule. When zero shows, you lose the bet; otherwise, it will win or lose as normal.
Conclusion
French Roulette takes a slightly different approach to rules and offers you a better edge than other variations. It features special rules that make the game exciting to play, and its layout is simple.
Read less